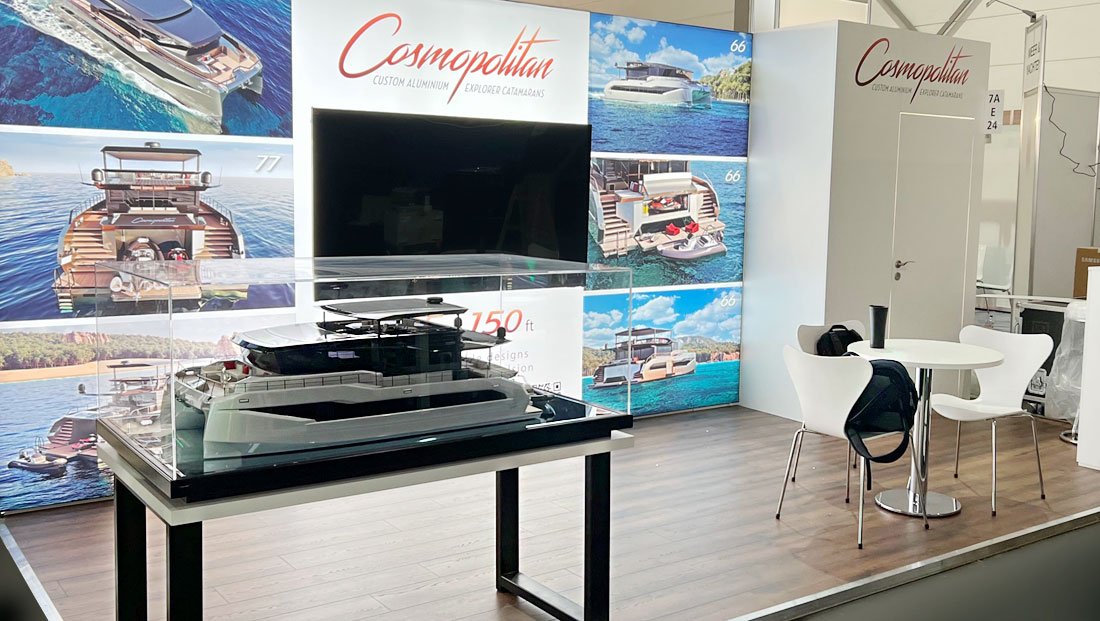 BOOT DÜSSELDORF
JANUARY 2023
BOOT DÜSSELDORF
JANUARY 2023
We welcome you to the 2023 boot Düsseldorf, the worlds' largest trade fair for the watersports industry.
Over 250 000 visitors are expected to hail to boot 2023 for a nine-day exhibit (21-29th of January 2023) featuring a 360-degree sailing products overview and a special stage program finished with extensive interviews.
Join us at the pavilion 7A stand 7AE24 where you will be able to learn more about our custom aluminum catamarans.
At our stand you will be able to meet Christian and Ivan, Co-Founders of Cosmopolitan Yachts and have design sessions with the team to define your future Cosmopolitan.
During the fair we will be presenting our 66, 77 and 88 ft catamarans and, if your vision is to go above 88 ft, please schedule a personal design session during the fair and we will be delighted to welcome you to our stand and further develop your vision.
Enjoy the show!